The flashlight arrived in a compact cardboard box.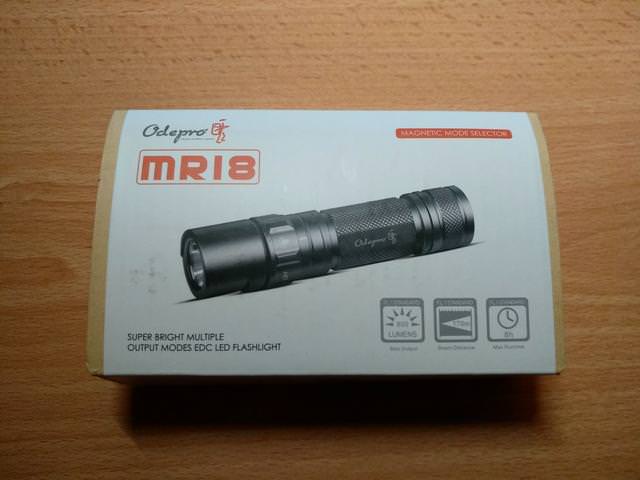 The accessories list includes a carrying sheath, two replacement o-rings and a user manual.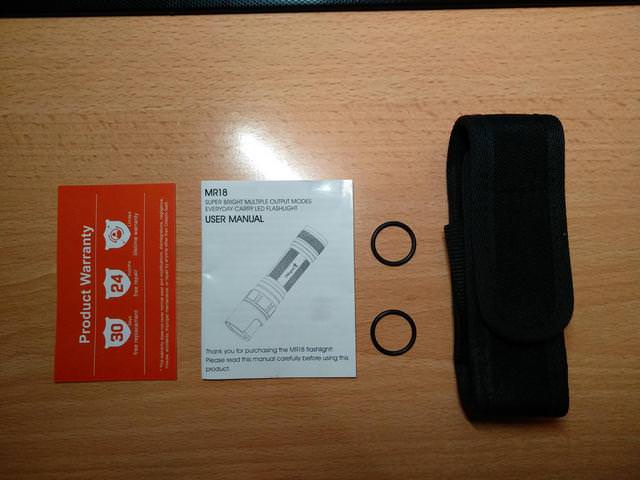 It's worth noting that the flashlight arrived with 4 x CR123 cells.
It can work both with 2 x CR123 or a single 18650 - of course I will be favoring the 18650 option.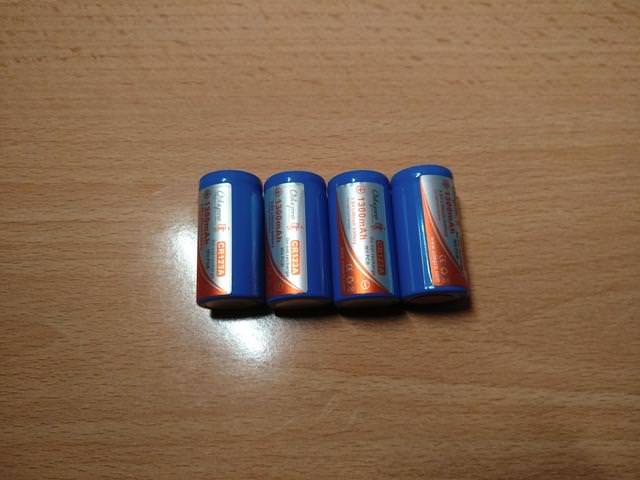 The included carrying sheath is made out of nylon fiber.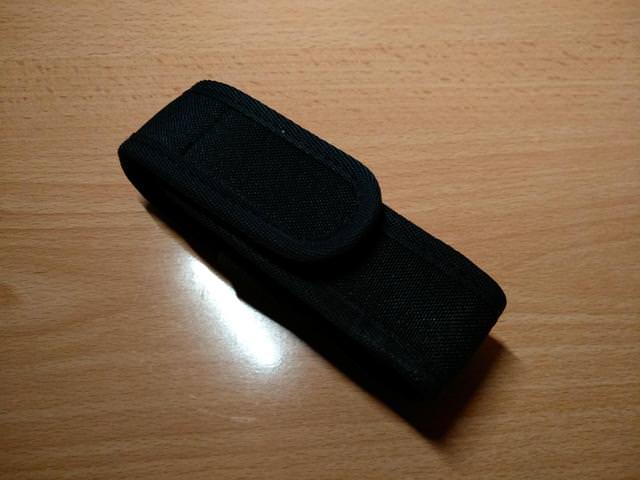 Its back side utilizes a dual belt loop.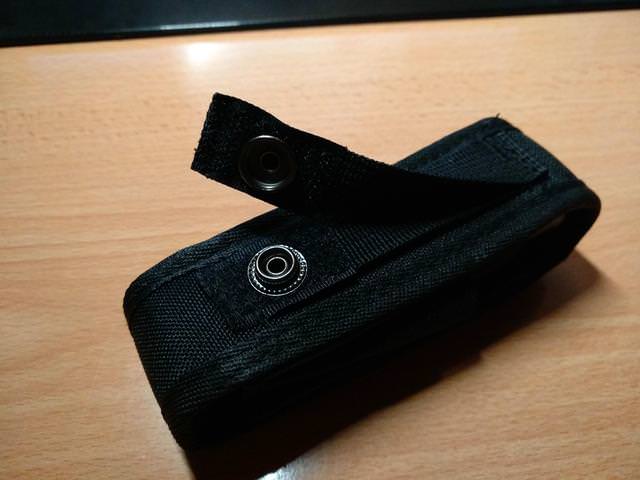 The flashlight comes with a marvelous metallic grey anodizaition.
The body is covered by knurling and implements some anti-roll flat spots.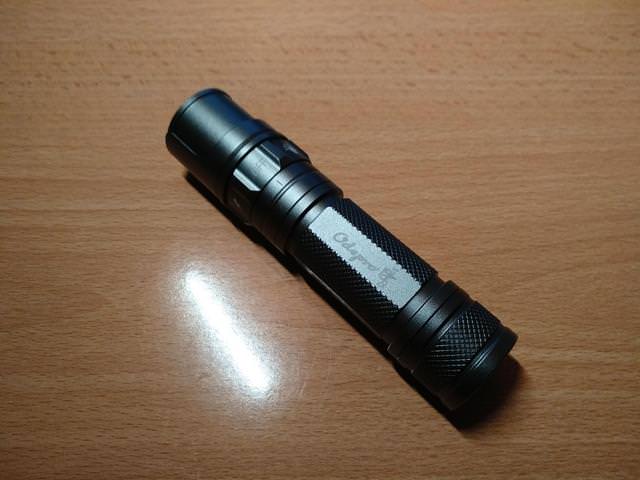 Focusing to the head, you can see the retractable shade.
The shade was added in order to prevent light from hitting the user while using the flashlight in weird angles (e.g facing the ceiling)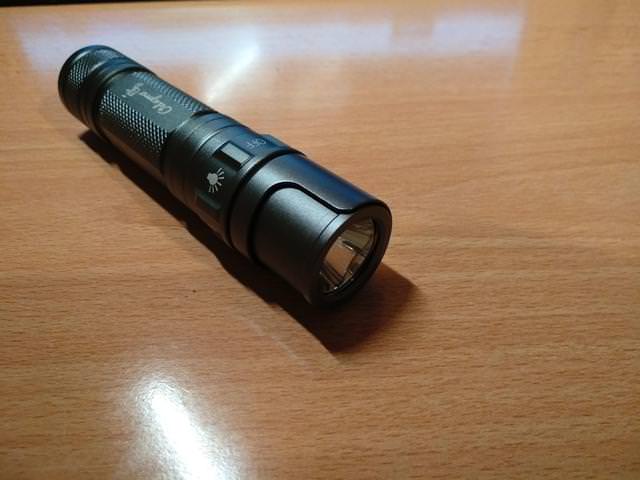 And here's the shade while popped out.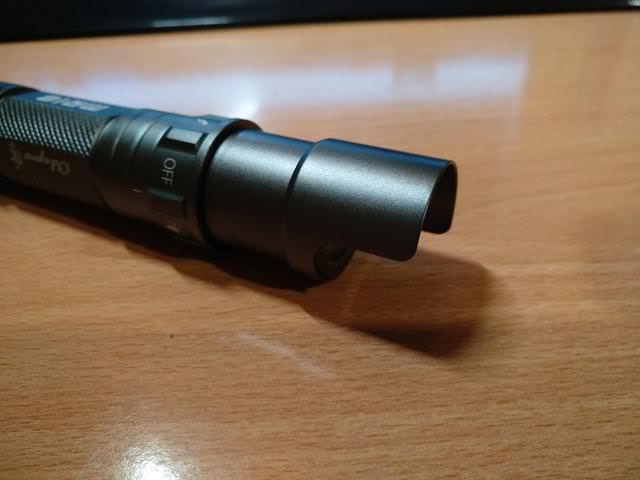 I can say that the shade is working nicely as it actively reduces the light's spill without affecting the hotspot.

Left: No shade, Right: Shade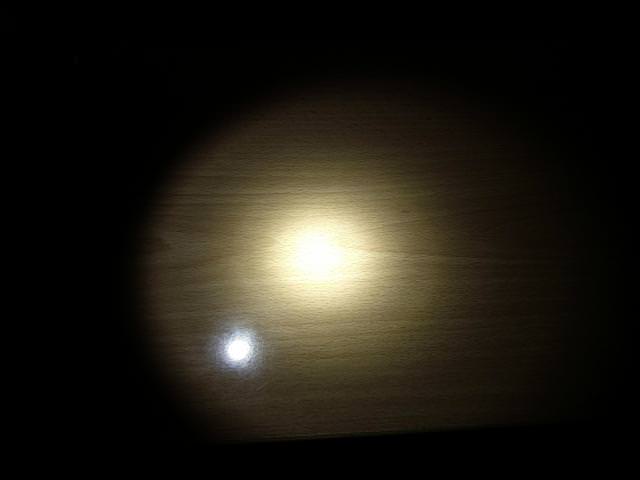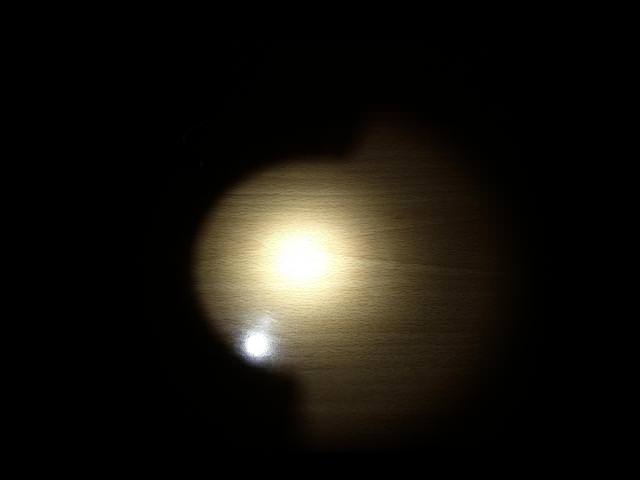 Another neat feature of the flashlight is its rotational ring switch - more on this in the UI section of my review.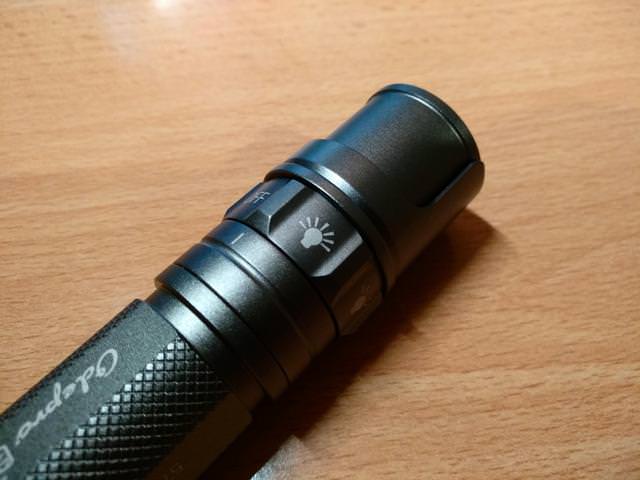 The head utilizes a smooth reflector along with an XM-L2 U4 emitter with CW tint.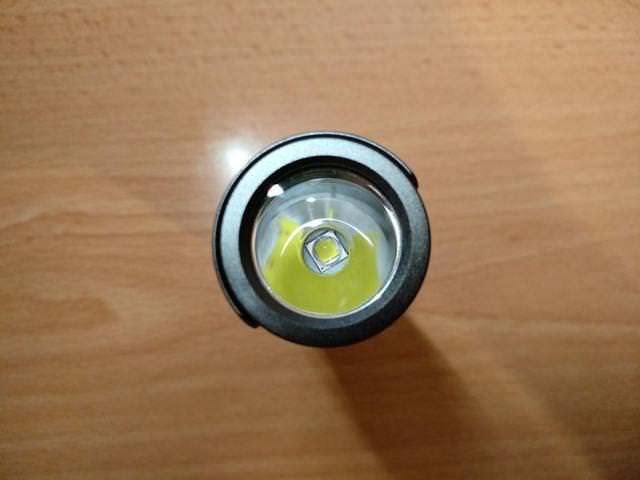 The threads are trapezodial cut with no anodization on them.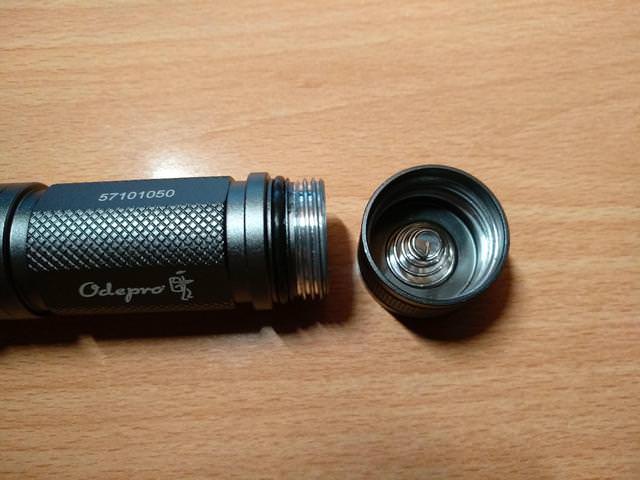 The head's driver is covered by a metal ring, while the spring is quite strong.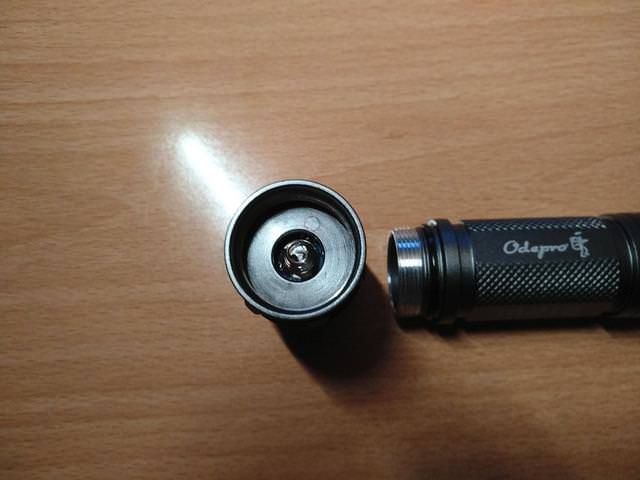 User Interface
Thanks to the rotational selector switch that's used, the UI of the flashlight is extremely simple.
Basically the user can scroll through every of the different modes just by rotating the bidirectional switch.
The available modes are the following:
High - Med - Low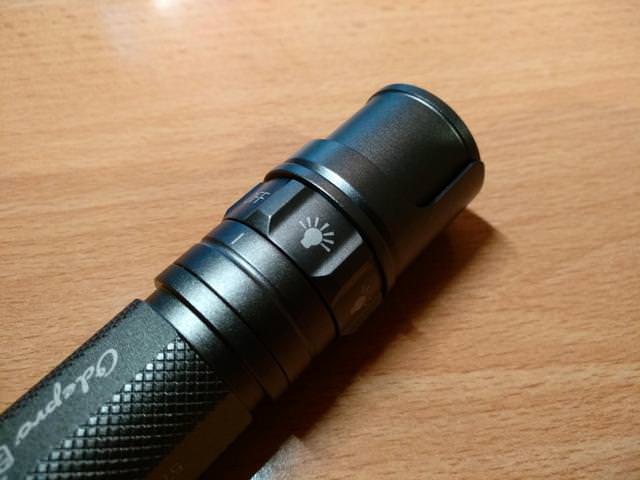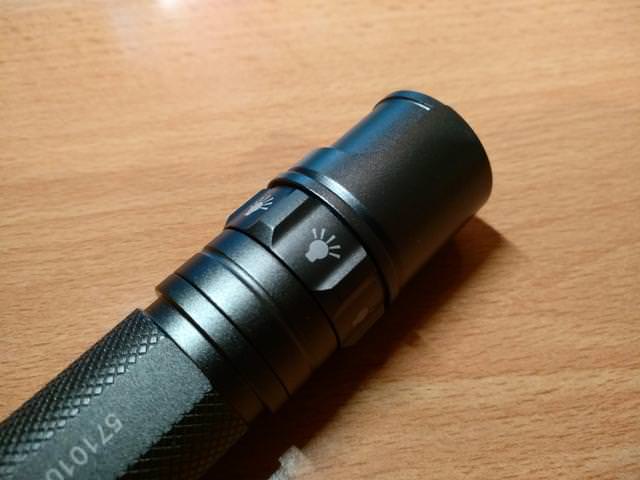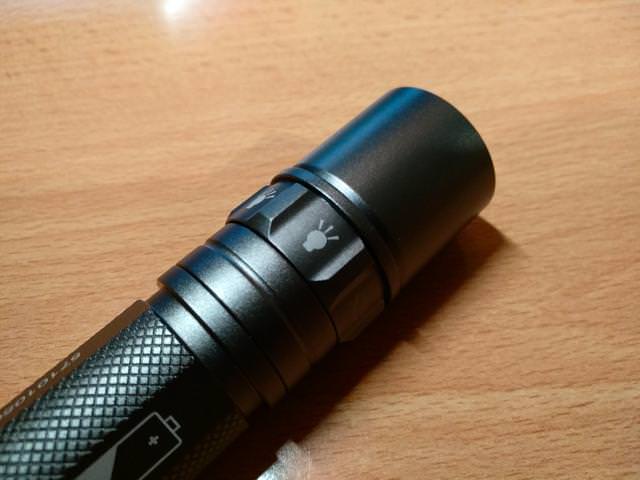 SOS - Strobe - Off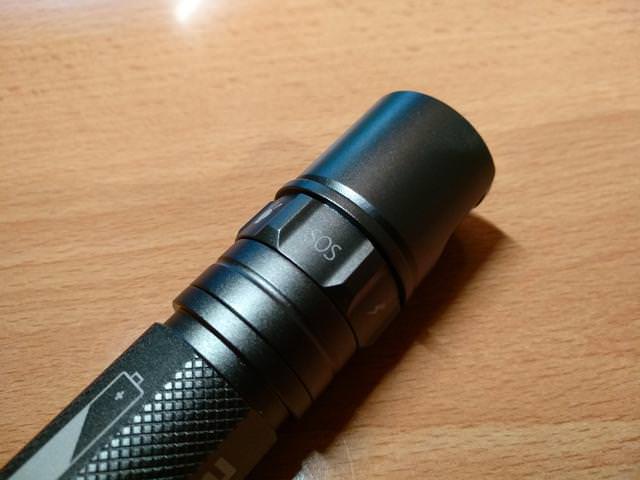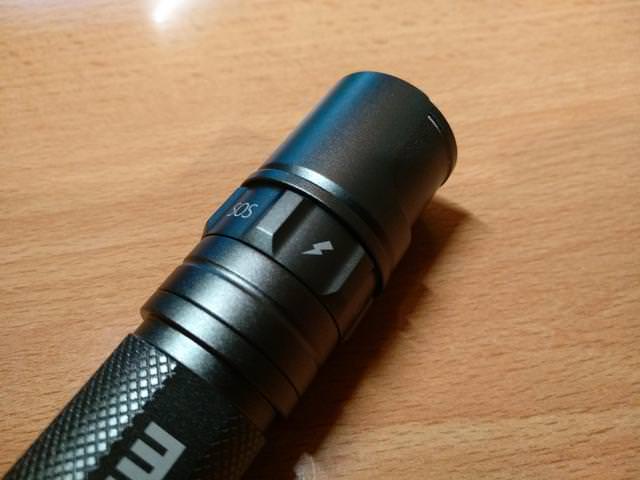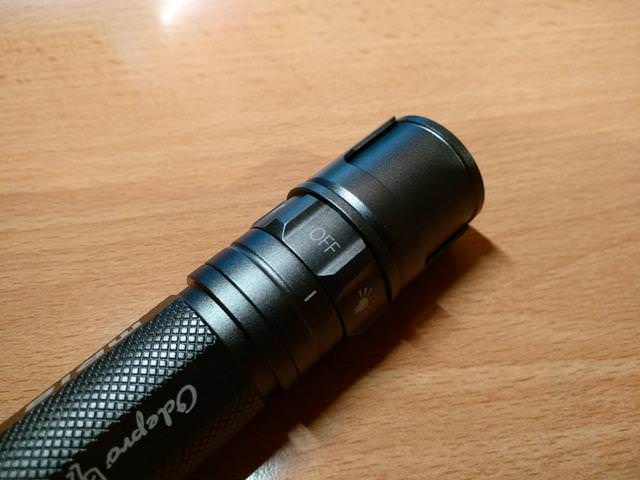 Performance
Here's is the measuremnts that I got using a fully charged 18650 cell.

To summarize my review, I would say that the MR18 is a versatile EDC, especially due to its easy-to-use rotary switch and its retractable shade.
My only complain is about the low mode being quite bright and the fact that I detected a visible, fast PWM in Low and Middle modes.