GENERAL SPECIFICATIONS
Body Colour: Black
Material: T6061 aircraft-grade aluminum alloy with premium type III military hard anodizing finish for scratch resistance*
Emitter: XML2 U4 (NW to CW)*
Max beam distance: up to 200 m*
Lens: Glass Lens (not AR Coated)
Candela: 8500cd*
Impact resistance: 1m*
Reverse Polarity Protection: Not specified (I tested and the battery didn't heat up, and the light didn't turn ON)
Operating time: Up to 50 hours at medium brightness level*
Low voltage indicator: When the flashlight flashes and goes off automatically, the battery is almost depleted*
Waterproofness: this is contradictory as the Amazon page states 2 different things:
- IPX8 (rain or snow)
- IPX-68, water repellent (rain and moisture)

PACKAGE AND FLASHLIGHT
The flashlight cardboard box arrived inside an Amazon bigger box, Matrioshka style Big Smile
It arrived well packed and inside the flashlight's bo,x there are two thick pieces of foam to protect from impacts (above and below the materials).
PACKAGE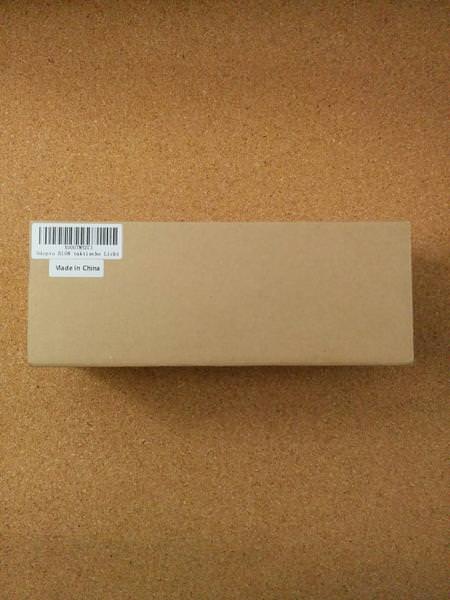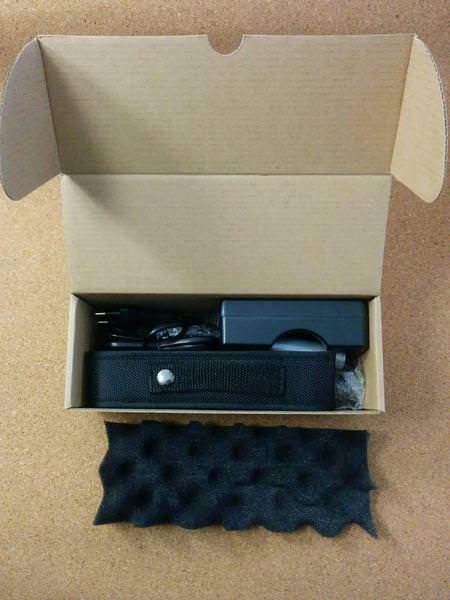 What do we find inside? Well: 1 ODEPRO TM30; 1 lanyard; 1 holster; 1 battery charger; 2 18650 batteries; 2 o-rings.
I can't remember but…I guess there was no silica gel bag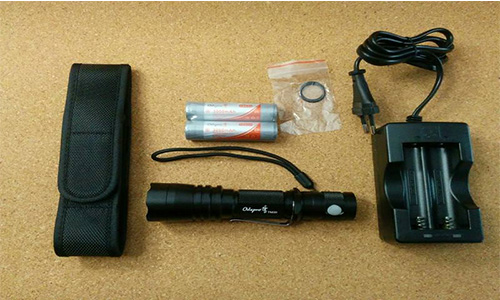 FLASHLIGHT
My first impressions of the flashlight were that it is very well-built, has a nice finishing and machining and no imperfections at all.
The anodizing confers a great feeling when the flashlight is held. It is smooth. As a comparison, it is smoother than the Convoys S2+ and even the Odepro KL52. I would compare this anodizing to the Nitefox UT20, that also has this'shining anodizing'.

The knurling on the body and the tail has no imperfections, it provides a good grip but it is neither too deep nor aggressive.
The light has a removable cigar grip ring for "tactical" use and a removable pocket clip. Both are useful, but to use both, it is important to manage their position so that the pocket clip doesn't interfere with the cigar style grip. The'cigar grip' has a hole for a lanyard.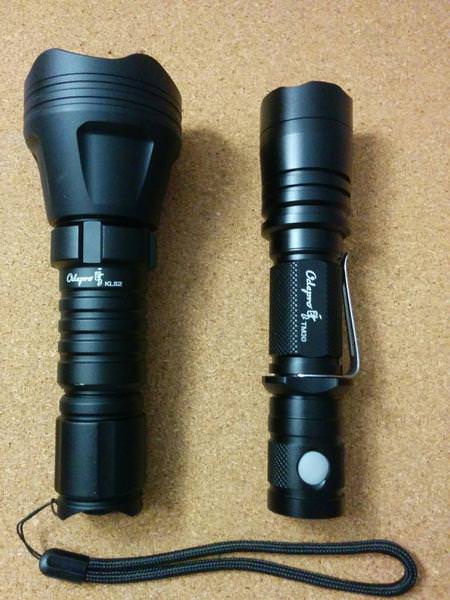 DIMENSIONS & WEIGHT
Not much to say concerning this! Here are'my measurements'and weighing!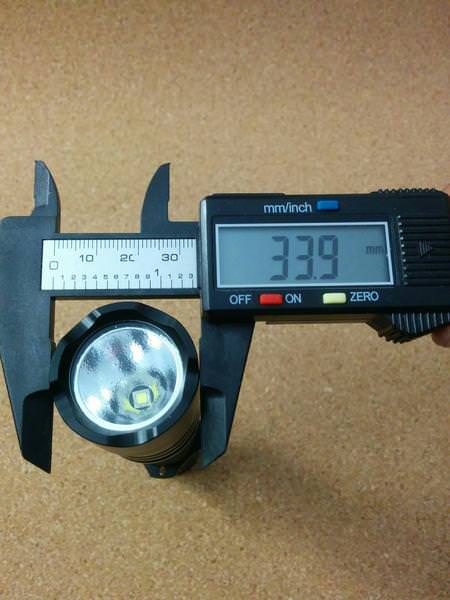 HEAD
This flashlight has an overall good body construction. On the head, we can find some fins to enable heat dissipation. I am not sure if this light will get extremely hot, as it doesn't seem to be a "hot rod", but, either way, it is nice to have these fins to help it not to get hot.
It has a bezel above the lens and an o-ring between the lens and the reflector.

The Lens is thick glass. It is not AR Coated, and that is a thing that seems to have a positive impact on the beam, as there is no major tint shift.
The Reflector is made of aluminum, it is an Orange Peel reflector and it is pretty deep. It allows the beam to have a nice balance between throw and flood! Actually, it amazed me the first time I used it in the open dark space