Odepro KL41 long range hunting flashlight is designed especially for hunting whitetail deer, coyote, hog, bobcat etc.

4 different color lights are included in the hunting set--red light, white light, green light and IR850nm light, can meet all need when you are searching for different targets in various hunting situations.Modules are easy to load and unload.

Equipped with original CREE LED lamp, it can reach 900 lumens on the high setting, Deepened SMO lighting cup accords with the LED light-emitting angle, so the light can reach 400yd long range distance.

The intelligent pressure switch can free your hands when you are holding your device or rifle. Press and hold the button to turn the light on and release to turn it off. It can be used with gloves and the button doesn't make a noisy "click" sound when activated.

The K185 aluminum mount can be installed in the device with freely; the POM high strength quick-release mount can fit multiple scope sizes, no worry about different equipment size.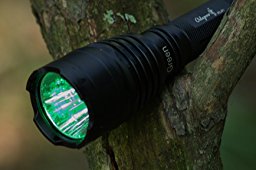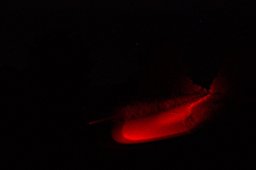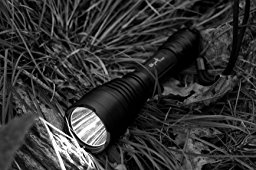 Can you focus or zoom the light pattern?
It is not a zoomable flashlight. You can not focus or zoom the light. KL41 is widely used in many fields, such as hunting, outdoor searching, commanding, rescuing, cycling, patrol light, and daily-use light.
It is a long-range flashlight, the irradiation distance can reach 1312 feet.
It has five modes:highlight - mid-light - low-light - Strobe -SOS, which can reach 850 lumens on hightlight mode

Can I use other brand 18650 battery with this charger?
Thanks for your question, our batteries have protection board, it can protect the battery over-charged and discharged, so it is better to use such protected battery.